Winnie Madikizela Mandela is one of the most misunderstood and intriguingly powerful contemporary female political figures. Her rise and seeming fall from grace, bears the hallmarks of epic tragedy. For the first time, this film pieces together and properly considers her life and contribution to the struggle to bring down Apartheid from the inside, with intimate insight from those who were closest to her and with testimony from the enemies who sought to extinguish her radical capacity to shake up the order of things.
NB - Streaming access will be made available at a later date, TBD.
Read More
Press
"There may be no life in South African politics more narratively riveting than that of Winnie Madikizela-Mandela. Her ex-husband Nelson may have the more grandly heroic arc, having endured 27 years in captivity to bring democracy to his nation, but her parallel story — one that includes triumph, disgrace and exile, the worshipful embrace of one population sector and the moral disgust of another, complete with a still-disputed murder mystery — is the stuff of true cinema."

Variety

"Lamache's efforts to unravel not only the tale at hand but also the reasoning behind the many conflicting views surrounding her subject — and the ripples both leave in the country today — are deftly handled."

Screen International

"Worth seeing for the sheer force of Winnie's charimsa."

Eye for Film

"Pascale Lamche, a French director and true investigator, did her due diligence to vindicate Winnie Mandela in her documentary Winnie."

Matador Network
awards & accolades
Sundance Film Festival - Directing Award: World Cinema Documentary
Festival participation
Sundance Film Festival 2017

HotDocs Film Festival 2017

viewers comments
Additional Info
Executive Producer: Eric Tahitien
Associate Producers: Tim Belda, Tanaz Eshagian
Post Prod Manager: Anne Blom
Production Company:
Pumpernickel Films
Distribution Company:
Cinephil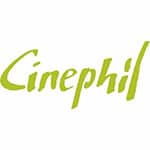 DIRECTOR'S NOTES

I made three films in South Africa and interviewed Nelson Mandela for two of them,but I was always intrigued by Winnie, and felt a little unsettled by the adulation that was poured on her husband, while she was cast as the fallen woman.  Charlie Mingus's 1963 masterpiece, 'The Black Saint and the Sinner Lady' seemed to capture the essence of their legacy, in the album title. Her reputation amongst people I encountered in Europe and the States was unshakably negative.   And yet in South Africa, and not only in the townships, Winnie was loved and respected and she continued to live among her people in Soweto.

As I tried to square that love on the ground with the portraits I found, in journalistic biographies and BBC investigative documentaries, which so over-determined a Western view of her, I became more and more fascinated by the wide chasm between the two.  Something was amiss.  A story needed telling. And I'd go into the dark side of the Mandela story to find it.

The timing for an approach to Winnie had to be right. My Sowetan partner, Peter Makurube, counseled that we wait until she completed her mourning, a year after Nelson Mandela was buried.

It was clear that I was not making a puff-piece and needed to get close enough to Winnie, to peel away the layers of story-ing that inevitably accompany a long and dramatic life.  Her daughter Zindzi was our first port of call and as she gained confidence, trust was established.  I interviewed Winnie four times over a period of two years and was able to peel away the layers, to get closer and closer to the truth of her experience, her emotions and her politics.

At the same time, I interviewed a whole host of her friends and collaborators, but also tracked down her enemies and began unraveling a story involving psychological warfare and other dirty-tricks campaigns. I came to the conclusion that she and Nelson Mandela were two sides of the same powerful coin and something terrible had been done to them.
Back to Film Summary