Climate change is the biggest challenge humanity has ever faced – and it is also our greatest opportunity. We have the solutions we need, but we are in a race against the clock to implement them in time.
Academy Award®-Winning documentary filmmaker Charles Ferguson (Inside Job, No End in Sight) turns his lens to address worldwide climate change challenges and solutions. Featuring narration by award-winning actor Oscar Isaac, TIME TO CHOOSE leaves audiences understanding not only what is wrong, but what can to be done to fix this global threat.
Read More
| | |
| --- | --- |
| Formats: | Digital Copy, DVD |
| Running Time: | 97 min. |
| Theme: | Activism, Anthropology, Business, Current Affairs, Ecology, Environment, Economy, Education, Globalization see all » |
| Language(s): | English |
| Director(s): | Charles Ferguson |
| Producer(s): | Audrey Marrs |
| | |
| | |
| Available regions: | United States, Canada |
Press
"The imagery that accompanies these separate sections is the film's biggest commodity, gasp-inducing..."

Variety

"[Ferguson] has brought impressive filmmaking skills to his cinematic essay."

The Hollywood Reporter

"A sobering polemic about global warming that balances familiar predictions of planetary doom with a survey of innovations that hold out some hope for the future."

The New York Times
Festival participation
Telluride Film Festival 2015

DC Environmental Film Festival 2016

Australia Environmental Film Festival 2016

viewers comments
Additional Info
Production Company: Distribution Company:
ro*co educational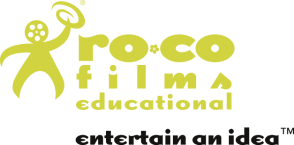 A Message from the Director

I made TIME TO CHOOSE because climate change is the most important issue facing humanity and we urgently need broader understanding of how enormously we would all benefit from addressing it. Fortunately it is a challenge that we hold in common, and the film shows that across the globe, in myriad ways, people are coming together to find and implement solutions. We're not too late, and our hope is that TIME TO CHOOSE will help audiences see both the tragedy that is unfolding and the remarkable and innovative ways in which humanity is finding a better way forward.

In making the film, my team and I traveled to parts of the world where climate solutions are not only politically unpopular – it is often personally dangerous to advocate them. I think it's important for people to understand that the corruption, inequality and violence faced by many people the world over are tied to the pollution, waste and destruction that are fueling climate change. If we solve one, we help solve the other.

My most surprising discovery in making this film is also the most crucial fact about this issue: the solutions to climate change are already here, waiting for us. We saw them in places as diverse as Indonesia, Kenya, China, Western Europe and California. Everywhere we traveled, people were developing new ways of living and benefiting from them. Their stories and their work are what will lead us forward.

I was fortunate enough to cross paths with Tom Dinwoodie, a co-founder of SunPower, just as my own interest in climate change and the possibilities of new technology was peaking, and he agreed to come on board the film as an executive producer and financier. His unwavering support made it possible for me to bring my vision to the screen and has helped make Time to Choose both a project that's extremely meaningful to me and I hope truly groundbreaking.

There is simply no reason not to move into a new, sustainable world. I believe people are ready for that, and our hope is that TIME TO CHOOSE will help inspire audiences to be part of this new future.
Back to Film Summary