When Ryan, a video game designer, learns that his young son Joel has cancer, he and his wife begin documenting their emotional journey in the form of an unusual and poetic video game. The result is a game called "That Dragon, Cancer" - an astoundingly honest and innovative work of art about the universal complexity of grief. Thank You For Playing follows Ryan and his family over two years, offering an intimate, revolutionary glimpse into how the fusion of art and technology - in this case, a video game - can document profound human experiences in the modern age.
Read More
Press
The result is at once a fascinating take on technological innovation and a stirring look at its ability to address personal experiences. It's a remarkable look at universal challenges through a distinctly 21st century filter.

IndieWire

The most important videogame movie ever made.


Unwinnable

The film scores high marks for showing a father and mother's unique paths of grief and transcendence. Highly recommended.

Video Librarian

"Thank You for Playing' Is a Heartfelt Meditation on Parenting, Cancer and Nonfiction Art

Nonfics

Some of the most heart-breaking moments at the Tribeca Festival. As an exploration of the human spirit, this film is indispensable.

Screencomment

"Thank You for Playing" is an elegant, heart-wrenching documentary statement that games are art.

National Post

An intelligent, brave and authentic meditation on grief and the artistic process.

The Upcoming
Academic Notes
Discussion Guide

POV Community Engagement and Education Discussion Guide

Lesson Plan: More Than Just a Game

In this lesson, students delve into common perceptions of video games and then explore how such games might have more substantive uses and impact beyond the traditional uses of gaming for enjoyment and competition.

Reading List

Delve Deeper into Thank You For Playing.

This list of fiction and
nonfiction books, compiled
by Sarah Burris of Bay
County Public Library,
provides a range of
perspectives on the issues
raised by the POV
documentary Thank You For
Playing.
Festival participation
Tribeca Film Festival 2015

Hot Docs 2015

Camden International Film Festival 2015

Festival do Rio 2015

Antenna Documentary Film Festival 2015

United Nations Association Film Festival 2015

San Fransisco Doc Stories 2015

St. Louis International Film Festival 2015

IDFA 2015

Tromso International Film Festival 2016

ZagrebDox 2016

One World 2016

viewers comments
Additional Info
Production Company: Distribution Company:
Cinephil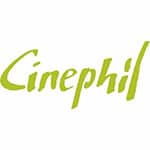 Purchase the Video Game: THAT DRAGON CANCER

Purchase the video game on which the film is based, "That Dragon, Cancer" for iPhone/iPad here, and for PC / Mac here.

An immersive, narrative videogame that retells Joel Green's 4-year fight against cancer through about two hours of poetic, imaginative gameplay that explores themes of faith, hope and love.
Back to Film Summary