Seven years after completing an IDF course for female combat soldiers, the director returns to the place where, for the first time, she fell in love with a woman – her commanding officer. Over the course of 66 days and nights, the film follows the girls in one of the IDF's most rigorous combat courses and looks at the relationships that develop between girls in an environment subject to strict military code.
Read More
| | |
| --- | --- |
| Formats: | Digital Copy, DVD |
| Running Time: | 63 min. |
| Theme: | Biography, Gender, LGBT, Middle Eastern Studies, Military, Sexuality, Society, Women |
| Language(s): | Hebrew |
| Subtitles: | English |
| Director(s): | Hen Lasker |
| Producer(s): | Edna Kowarsky, Elinor Kowarsky |
| Cinematographer: | Lior Kipod, Hen see all » |
| Editor(s): | Sari Ezouz, Ada see all » |
Press
"This rare look at femininity in uniform explores the fine line between admiration and infatuation, between power and desire, focusing on the moment when admiration transforms into homo-erotic love."

Asafa Peled

"A marvelous documentary... Heavy artillery of irony and tenderness."

Mariana Benenson

"An intimate film, fascinating in its honesty, which raises difficult questions about the role of women within the patriarchal-hierarchical army system … This sensitive documentary portrays the daily routines of this group of lost girls playing their part in the "game of war"…A penetrating and disturbing film."

Rom Levkovich
Academic Notes
Seeds of Summer, Review by Maria San Filippo

"Seeds of Summer (2007), the debut feature of Tel Aviv-based filmmaker Hen Lasker, documents girls' combat training for the Israel Defense Forces (IDF), the intensive course of instruction and preparation following every Israeli citizen's conscription at age 18. In the tradition of participatory documentary filmmaking, Lasker lived among the girls she was filming for 66 days and nights--an immersion that would not have been accessible to a male filmmaker, making this a necessarily woman-directed film."
awards & accolades
RIDM - Les Rencontres internationales du documentaire de Montréal - DOCTAPE AWARD - SPECIAL JURY MENTION
Festival participation
In Competition - International Gay-Lesbian Festival for Audio-Visual Art of Andalusia 2009

In Competition - Sofia International Film Festival 2009

Official Selection - the Paris LGBT Film Festival "Cheries-Cheris" 2009

Official Selection - Asian Queer Film Festival (AQFF) 2009

RIDM - Les Rencontres internationales du documentaire de Montréal 2008

In Competition - Frameline 33, the San Francisco International LGBT Film Festival 2008

In Competition - EntreVues, Belfort International Film Festival 2008

In Competition – NewFest - The 20th Anniversary New York LGBT Film Festival 2008

In Competition - 32nd São Paulo International Film Festival 2008

In Competition – OutFest - 26th Los Angeles Gay and Lesbian Film Festival 2008

In Competition – MiradasDoc (DOCOSUR) 2008

In Competition- The 27th Chicago Lesbian & Gay International Film Festival 2008

In Competition - Inside Out Toronto Lesbian & Gay Film and Video Festival 2008

In Competition –The Jerusalem International Film Festival 2007

viewers comments
Additional Info
In association with Sapir Academic Collage
Production Company:
Eden Productions
Distribution Company:
Cinephil- World Sales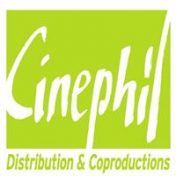 More Festival Screenings

More Festival Screenings

In Competition – BLACK MOVIE, Geneva FF (Switzerland, February 2010)
Official Selection – Gay & Lesbian FF Pink Apple – Zurich (Switzerland, April 2010)

Official Selection – Asian Queer Film Festival (AQFF) (Japan, September 2009)
Official Selection – Michigan Women's Music Festival (USA, August 2009)
Official Selection – The 4th Tel Aviv International LGBT FF (Israel, June 2009)
Official Selection – New Directions in Documentary Film Festival & Symposium (USA, October 2009)
In Competition – New Zealand's Out Takes Film Festival (New Zealand, May-June, 2009)
Official Selection – WorldFilm-Tartu Festival of Visual Culture (Estonia, March 2009)
Official Selection – 3rd Singapore Indie Doc Fest (Singapore, March 2009)
Official Selection – Verzaubert FilmFest – Berlin (Germany, March 2009)
Official Selection – NY Jewish LGBTQ Film Festival (USA, June 2009)
In Competition –  Les Ecrans Documentaires (France, October 2008)
Official Selection – Kulturkreis DAS ZENTRUM Radstadt (Austria, November 2008)
In Competition – EntreVues, Belfort International Film Festival (France, November 2008)
Official Selection– RKF Film Festival; Rome-Milan-Trieste (Italy, November 2008)
In Competition – Festival Mix Brasil (Brasil, November 2008)
Official Selection – Moviemento & City-Kino Film Festival (Austria, August 2008)
In Competition – Sardinia International Ethnographic Film Festival (Italy, September 2008)
In Competition – Monterrey International Film Festival – SOCIAL VISION SHOWCASE (Mexico, August 2008)
In Competition – The International Women's Film Festival (Israel, Sep. 2007)
Official Selection– Rosh Pina Tv Festival (Israel, October 2007)
Official Selection –International Women's Film Festival Dortmund, "Queer Looks" platform (Germany, April 2008)
In Competition – Brooklyn International FF (USA, June 2008)

Broadcasts

Television Broadcasts

Reshet,  Channel 2, Israel
Humanistische Omroep, The Netherlands
ITVS – USA
YLE, Finland
SBS, Australia
The Documentary Channel, USA
RTSI-TELEVISIONE SVIZZERA di lingua italiana, Switzerland
Back to Film Summary