Would you risk your life to flip a switch?
Shariq, a 22-year-old electrician living in Kanpur, is renowned for his prowess in stealing electricity. In the face of day-long power-cuts, he runs illegal connections from one neighborhood to another so that homes, factories and businesses are not left in the dark. Meanwhile, the city administration is renewing its efforts to clamp down on power-theft, which costs them millions of rupees in losses each year. Powerless sheds light on the opposing corners of this political ring, from an electrical Robin Hood to the myopic utility company.
Read More
| | |
| --- | --- |
| Formats: | Digital Copy, DVD |
| Running Time: | 80/52 min. |
| Theme: | Asian Studies, Ecology, Environment, Economy, Globalization, Poverty, Society, Urbanism, Technology |
| Language(s): | English, Urdu |
| Subtitles: | English |
| Director(s): | Fahad Mustafa see all » |
| Producer(s): | Leopold Koegler and Maria Trieb‐Eliaz see all » |
| Cinematographer: | Maria Trieb-­‐Eliaz, Amith see all » |
| Editor(s): | Maria Trieb, Namrata see all » |
| Excluded regions: | Bangladesh, Bhutan, India, see all » |
Press
Katiyabaaz is an ambitious example of the (not so) New Indian Cinema that has attracted much attention lately… Mustafa and Kakkar look outward, at the larger picture, using the peculiarities of Kanpur.

– The Caravan

Powerless is by far the best contribution to the 63rd Berlinale from India; maybe even the best movie I have seen this year – everybody who gets the chance, should watch it too!

– Der Freitag

A jarring glimpse at India's rampant energy crisis

– New York Times

Powerless is more than a good film, it is a political blueprint

– Der Taggesspiegel

The filmmakers very effectively bring what could be rather dry subject to life

– Tom Brook, BBC Talking Movies

what stays in mind (at the Berlinale) is an Indian
documentary. The images of tangled electrical wires installed by bare hands high above the streets…will not leave your mind.

– Suddeutsches Zeitung

There's a panorama of struggle here that's fascinating to watch even if it's troubling at the end

- Flixist
Academic Notes
Arjun Shankar, University of Pennsylvania

The filmmakers get incredible access and always seem to position themselves in the right place at the right time, moving back and forth between formal documentary techniques and handheld journalistic methods. We never see the filmmakers or hear from them, though there are moments where people talk directly to them, in formal interview settings and during moments of frustration. Still, they are positioned so well that I wondered whether the whole film might have been staged. To the ethnographer's eye there were immediate questions of access, method, truthfulness, objectivity, and time-in-the-field. What was the "real" relationship between the directors and their subjects.
Festival participation
Berlin International Film Festival 2013

Tribeca Film Festival 2013

Docville 2013

Freiburg Forum Festival 2013

San Francisco Green Film Festival 2013

Open City Docs London 2013

Viennale 2013

Melbourne International Film Festival 2013

Motovun Film Festival 2013

Raindance Film Festival 2013

Festival do Rio 2013

Take One Action Festival 2013

Adana Film Festival

viewers comments
Additional Info
Production Company:
Globalistan Films
Distribution Company:
CAT&Docs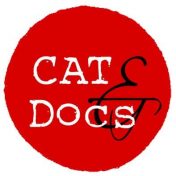 Directors' Statement

 Fahad

 "I was born in Chamanganj, Kanpur. My parents left the neighbourhood to seek a future elsewhere. I have therefore had the privilege of living, studying and working in other parts of the world.

My memories of Kanpur are predominantly of long, uncomfortable, water-°©‐less summers, spent without electricity. As a child I remember relatives facing unemployment due to the closure of the nationalized mills in Kanpur. I remember how in the following years, the power situation worsened. Livelihoods were at stake, and there were always stories about relatives and friends of the family, losing their incomes and businesses.

In many ways Loha Singh is a reflection of the city's past. The only livelihood that he has available to him is stealing electricity, a highly dangerous, life threatening task. Yet he does it with a panache and grit that is vey Kanpuria.

Upon returning to Kanpur many years later I found that the situation remains largely unchanged. A city and it's people look back with bitter nostalgia and a sense of loss towards its glorious past and uncertain future.

This is a story not only about electricity, but a political reality that millions in India and billions worldwide live with"

Deepti

 "In many ways the story that compelled Fahad to film in Kanpur, is a story of most small towns in the country. Having lived all my life in another industrial town – Ghaziabad, Uttar Pradesh, I am no stranger to day-°©‐long power cuts and to how they govern peoples' lives.

Ritu's reformist instinct and struggle to bring change to the city is pitted against Loha's wit and ingenuity; the one a thief, the other a cop. ∂However, ultimately they're both fighting for a common cause – to light up lives.

In many ways Kanpur is at a frontline of globalization, and is a microcosm that showcases the infrastructure problems that India faces today. Kanpur is as much as a character in this film as it's main protagonists."
Back to Film Summary