NOTE BY NOTE is a feature-length documentary that follows the creation of a Steinway concert grand (#L1037) from forest floor to concert hall. Steinway pianos are as unique and full of personality as the world-class musicians who play them. Their makers however, skilled cabinetmakers, gifIt explores the relationship between musician and instrument, chronicles the manufacturing process, and illustrates what makes each Steinway unique in this age of mass production. From the factory floor in Queens to Steinway Hall in Manhattan, each piano's journey is complex-spanning 12 months, 12,000 parts, 450 craftsmen, and countless hours of fine-tuned labor.
Read More
Press
As a study of stubborn artisanal tradition in the Pro Tools age, Note by Note is a stirring symphony of specialized labor.

Jim Ridley, VILLAGE VOICE

This narrative gambit allows Niles to score a quiet but stunning rhetorical point: in their meticulous attention to detail, the blue-collar workers who've spent their lives at the plant seem just as artistic as any musician.

J.R. Jones, CHICAGO READER

A distinct pleasure!

Tim page, THE WASHINGTON POST

Note by Note is a reminder of the deep working class roots of high culture.

Bill White, SEATTLE POST-INTELLIGENCER

Beethoven would have been pleased.

Stanley Kauffmann, THE NEW REPUBLIC

Fascinating and delightful...A social and cultural project.

Andrew O'Hehir, SALON.COM

The perfect film...a sure bet for music lovers

Ken Fox,TV GUIDE
awards & accolades
Sarasota Film Festival, USA - Best Documentary
Festival participation
Amsterdam International Documentary Film Festival, Netherlands 2007

Wisconsin Film Festival, USA 2008

Sarasota Film Festival, USA 2008

Silverdocs Film Festival, USA 2008

Nantucket Film Festival, USA 2008

Jackson Hole Film Festival, USA 2008

Hamptons International Film Festival, USA 2008

viewers comments
Additional Info
Production Company:
Plow Productions
Distribution Company:
Films Transit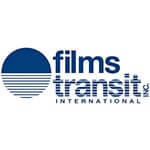 Director's Statement

Steinway & Sons pianos are the instruments of choice for top musicians around the world – partly because of their uniqueness in the marketplace, mostly because of their quality. Based in Queens, the company continues to employ first-generation immigrants, rely on tools and techniques forged 150 years ago, and build unique, personality-riddled pianos. Simply stated: Steinway is an anomaly in today's digital world.
This story has never been told on film, either on the big screen or small. Film is the natural medium to illustrate the complexity of the process, as well as the stories built into each piano. NOTE BY NOTE covers the process's highlights and touches on the benefits of a hand-crafted instrument. It reconciles the extremes of the piano's personality spectrum – craftsmen to musicians. Ultimately, it pushes the story into new territory, infusing personal stories with the instrument's, treating them as one in the same.
I've been around music all my life. As an art director and filmmaker, music projects and stories have always interested me. Music was an enormous part of my childhood, from my older brother's Frank Zappa records to the Beethoven my mother practiced daily on our Kabel upright (now a defunct brand of piano). Music is emotional; it inspires, it literally resonates through each of us. Understanding it, exploring it, preserving and questioning it – is essential to maintaining that emotional level. It's important for me to explore the depths of sound and the creation of music. The Steinway story most aptly examples the relationship between craft and instrument, musician and audience, music and self.
In the past year, I've visited the Steinway factory dozens of times, both as a fan and a filmmaker. The people I've met – from 88 year-old Henry Steinway to 56 year-old Ante Glavan from Croatia – share my appreciation for and belief in music. No other group – record labels, bands, or musicians themselves – has inspired me like Steinway craftsmen have. Their deep respect for the piano, the pride they take in their work, and their belief in the future of music is refreshing. I aim to bring their stories, articulated by themselves and the musicians who play the instruments they create, before an audience eager to learn more about their creative process.
These days we're starved for "real" contact. As technology moves at an exhausting pace, we seek a greater understanding of the "how" and the "who" behind stories. That's where NOTE BY NOTE fits in. It takes a universal subject, music, and explores its origins and the people whose livelihoods depend on it – craftsmen and musicians alike.
I hope this film solicits many conversations about American industry, craftsmanship, quality and music. It's a conversation we've been craving for a long time.
– Ben Niles

Note By Note: The Making Of Steinway L1037

Note By Note: The Making Of Steinway L1037
by Eddie Cockrell, VARIETY

Produced and directed by Ben Niles.

Blue-collar American craftsmanship is alive and well in the quietly grand piano docu "Note by Note: The Making of Steinway L1037." Saga of title instrument's journey from Alaskan lumber yard to concert limelight plays allegretto to average moviegoers and keyboard aesthetes alike, yet with a detailed, deliberate approach to its subject that portends numerous small-screen and DVD recitals.

Somewhere in the New York borough of Queens, the diverse workforce at the 100-plus-year-old Steinway & Sons factory continue to build the renowned, extraordinarily complex concert grand pianos entirely by hand. When the weather's good, they lunch as a group at outdoor picnic tables.

The construction process can take up to a year per instrument, and involves a wide variety of craftspeople with titles such as Bellyman and Grand Finisher. "Whaddo I know about pianos?" remembers burly, tattooed rough tuner Dennis Schweit of his first reaction to his job 11 years ago, effectively underlining the deliberately prolonged development of the many skill sets involved.

Each station of the factory is visited with some detail, and the workers' love for both their individual jobs and the sum of the parts is palpable. "It's never perfect," admits concert tone regulator Bruce Campbell, even as he gives the impression of striving for perfection every day.

Sophomore helmer Ben Niles ("Josh Joplin: Better Days") approaches his subject con amore, eliciting amiable observations from his talking heads and understanding the fine balance between chronological construction and the occasional inquisitive sidetrack. The phalanx of piano players praising the manufacturer runs the gamut from Pierre-Laurent Aimard to Harry Connick Jr. Latter almost sheepishly confesses, "I have a tendency to be rather heavy-handed … They know what I like."

Tech credits are as precise as a Steinway itself. No mention is made of the title instrument's eventual home, though it did make an appearance at the 2006 Hamptons fest post-preem pour. Pic subsequently won the docu prize at the 2007 Sarasota fest.
Back to Film Summary