Born out of an unholy alliance between Miss Nikki, an artistic and ambitious Australian free spirit, and Peter Thein, an unscrupulous Burmese entrepreneur out to make a buck, the story of the Tiger Girls and their journey towards self-expression is an uplifting look at Girl Power against all odds. Using songs written by the girls to progress the narrative, their search for freedom of expression mirrors the tentative steps their country is taking to do the same thing.
Read More
Press
10 Docs to Watch at IDFA 2012: "The changes that are taking place in Myanmar (Burma) are brought into tuneful context in the breezily engaging Miss Nikki And The Tiger Girls"

IndieWire

"The docu effectively presents the big picture of a nation in transition through a Girl Power-charged portrait of the group and its go-getting Australian manager-mentor, Nikki May"

Variety

"Impressively colourful and breezy"

Screen International
Academic Notes
Margaret Mead Film Festival 2013 Encounters of the First, Second, and Third Kind, by Neta Alexander

"The Tiger Girls hope to achieve the impossible: remaining loyal to their traditional cultural values while gaining success as international pop icons. The complex relationship between them and their Australian manager Nikki May creates many emotionally intense scenes. In one particularly memorable scene, May holds up a small white object and asks the girls whether they know what it is. One of the girls carefully touches it and eagerly declares: ''It's a candy!'' Before she can eat it, May snatches the object away and explains, ''No, this isn't food. It is called a tampon. Have you ever seen one before?''
At that moment the audience bursts into laughter, but in a room filled with prominent anthropologists, the scene also triggers anxious mumbles. This ''tampon experiment'' is doing something which might seem dangerous from an anthropological perspective. It foregrounds the knowledge gaps between Western viewers – who are familiar with female hygiene products – and the ''ignorant natives.'' We laugh because we enjoy ourselves, and we enjoy ourselves because we feel intellectually superior: we already know what such mysterious names as Tampax or Revlon stand for."
Festival participation
Planete + Doc Film Festival, Poland 2013

Amsterdam International Documentary Festival, Netherlands 2012

viewers comments
Additional Info
Production Company:
Iris Pictures
Distribution Company:
Films Transit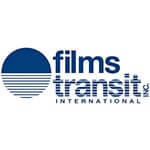 Director's statement

MISS NIKKI AND THE TIGER GIRLS is a story about the meaning of freedom for a group of young Myanmar women in a country on the brink of change.

What does freedom mean to a 19-year-old Buddhist girl who dreams of being of a pop star but is living under a repressive military regime that censors her every word, her clothes, her hair colour? What happens when she begins to censor her own mind? And does that notion of freedom change when the door to Western democracy opens? Does it mean having access to Lady Gaga music videos and Facebook or does it mean the freedom to write a political song without fear of jail?

These questions about the meaning of freedom seen through the lives of Myanmar's first girl band are the essence of this story.

In late 2010, I read a Facebook update from my old friend Nikki that simply read 'I've just started Myanmar's first ever girl band'. I was hooked immediately. HERE was a story. All I knew of the closed country was the usual dark fairytale about evil military generals and a heavily repressed population. Human rights abuses. Political prisoners. Aung San Suu Kyi locked away under house arrest.

When I first travelled to Myanmar in November 2010, the country was holding its first election for twenty years. Considered a sham by the Western media to consolidate military rule, the government weren't letting any foreign media into the country. Deportation for filming. A muzzle on the people. Internet lock down. So when my partner and I smuggled our gear through customs, we smiled our best tourist smiles and wrote 'meditation retreat' on the reason for entry card.

As soon as I met the Tiger Girls all my stereotypes about the girls being victims were smashed. They were cautious but they were also open-hearted, had big dreams and loved to sing. But my early interviews with them revealed their reluctance of being too up-front in the fear that the regime would punish them. 'No Comment' was a valued response. So we found a way around it by writing songs for the film that told their story. We'd make a musical documentary together.

We filmed over six visits. In the girls homes, back stage and on the streets of Yangon. Wearing our tourist smiles as a disguise and holding a digital SLR to remain discreet. MISS NIKKI AND THE TIGER GIRLS is the culmination of two years collaboration with the band and maps both the transformation of the girls and the country.

About the film

ABOUT THE FILM
MISS NIKKI AND THE TIGER GIRLS mirrors the remarkable change that has taken place in Myanmar (Burma) since shooting began over two years ago. Through its exploration of five young women breaking free of tradition in their search for an original voice, the film provides a powerful metaphor for a country suddenly thrust onto the world stage.

In September 2010 the people who have been living under a repressive military regime for over 50 years and survived the brutal crackdown in 2007 are looking with tired cynicism at the prospect of yet another bogus election that will return the military to power.

Against this backdrop The Tiger Girls are born out of an unholy alliance between Miss Nikki, an artistic and ambitious Australian free spirit, and Peter Thein, a hard headed Burmese entrepreneur out to make a buck. But it's not going to be easy. Wai Hnin is tone deaf and prone to panic attacks, Htike Htike can't dance, Ah Moon is an over-achieving control freak and everyone thinks Kimmy is ugly – even if she does have the best voice. The last band member Cha Cha, struggles with her controlling father, a military captain. But when Nikki puts these 5 girls together she knows they've got something special.

As the girls sing for their supper following the copy track tradition that is the modern music industry in Myanmar things start to unravel when they fail to deliver on the correct "look" and submissive performance style. So Peter Thein fires them. They want to keep the name "Tiger Girls." He says he will sue.

By the time Aung San Suu Kyi is released from house arrest The Tiger Girls have started working on original songs. This is a radical departure for the local music industry and a huge financial risk for Nikki who with her boyfriend Chris, is bankrolling the recording of the album and the all-important video clips that accompany each song. They change their name to Me N Ma Girls.

As Aung San Suu Kyi begins to flex her political muscles again political prisoners are released, censorship relaxed and the country looks with cautious optimism to its first free election in April 2012. Meanwhile the band release their first album of original songs and the girls are being booked for gigs around the country. As the country holds the April 1 by-election, Aung San Suu Kyi wins her seat and her party the NDP takes another 45. The girls collaborate to write "Come Back Home" a song that calls for exiles to return to Burma.

Nikki discovers she is pregnant and with the girl's increasing independence obvious, she decides it's time to go home. But not before she drops one more bombshell. The band has been offered a recording contract in L.A. But will this Hollywood ending deliver them the freedom they desire?

The story of the Tiger Girls and their journey towards self-expression is an uplifting look at Girl Power against all the odds. Using songs written by the girls to progress the narrative, their search for freedom of expression mirrors the tentative steps their country is taking to do the same thing.

Music in Burma

For decades all forms of public expression in Burma were tightly controlled. Lyrics and film clips had to be passed by the censorship office before performers could release their songs.

Even today there are no pop music venues and no copyright laws. The music industry revolves around copy tracks: rip-offs of western pop songs rewritten in Burmese. Performers survive on gigs at trade fairs and selling VCDs (music videos) at cafés and street stalls.

Traditional Burmese culture does not allow performers to sing and dance at the same time. Performing in nightclubs is seen as close to prostitution. So when Miss Nikki auditions 100 hopefuls for the band, she chooses between girls who can either sing or dance, but can't do both.

The five young women who become the Tiger Girls defy Burmese norms. They learn to sing and dance and they reject the easy option of copy track performances. They find their original voice through writing and performing their own songs and set out to be the international girl band they always dreamed of.
Back to Film Summary