Looking for the perfect film for a class or campus screening? Let our team of expert recommend the right film for you.

Fill out the following details, and we will be in touch ASAP with our film recommendations.


Leaving Africa - Purchase Now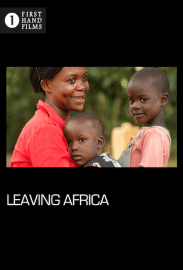 Thank you for your interest in our latest release. This film will be available for educational distribution shortly.
Please fill in your email details below and we will contact you with additional information.​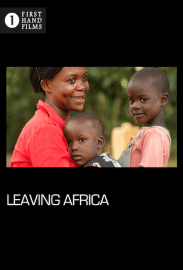 Please copy this link to share it:
https://filmplatform.net/product/leaving-africa
Leaving Africa - Order / Watch Now
Check if your university already has streaming access for this title.
Name of School / University
Or select options:
Book a Screening
Thank you for your interest in holding a screening of
Leaving Africa.

Please let us know a couple of key details, and we will be in touch with you ASAP to book in a screening.
Streaming Enquiry
Choose from the following options:
My institution already has streaming access
Request streaming access through my library
Streaming access purchase options
Other
Unverified IP
Hmmm… you appear to be coming from an unverified IP address.
If you are coming from off campus, your university may request additional login details. Please select your university name in order to access streaming via your library's network.
Name of School / University
Open troubleshooting
Purchase your streaming access here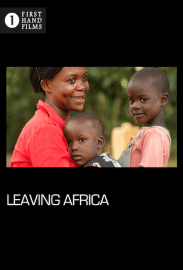 Set Up Streaming
Thank you for your interest in streaming
Leaving Africa
Please let us know a couple of key details, and we will be in touch to discuss your interest in streaming access.
Study Guide
Our study guides are available exclusively for licensed Film Platform users. Please get in contact for more information on our different licensing options.
Streaming Access
Unfortunately, this film is not available in your territory.
Please provide us with your contact details so we can give you
more information on possible purchase options.
More information
Thank you for your interest in
Leaving Africa
.
Please let us know a couple of key details, and we will be in touch with you ASAP.
Finnish doctor Riitta has been working in Uganda for more than 25 years. Together with her Ugandan friend Catherine, she brings sex education to Ugandan villages, challenging priests, imams, women and their husbands to discussions on women's rights to their bodies, sexuality and life. In ultra-conservative Uganda, this soon leads to serious complications, jeopardizing their entire life's work. This is a film about the quest for gender equality in Africa and the world's greatest challenge - mitigating the population explosion.
See More
Distribution Company: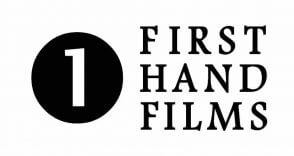 Director's Statement

The gender equality is progressing in small steps. I find that it is extremely important to show the work done for equality matters. I am fascinated by how the religion and sexuality are so closely entangled in this film. It has been interesting to witness the dialogues between religious leaders when they exchange their views on issues around sex and sexuality and then reflect these views on the stories of individual women whose lives are directly affected by these values. Somehow this film is very comforting on a way how it brings people of different faiths together in order to tackle common social problems.

I am also interested to seek answers for these questions: what are the benefits of development cooperation? How does it help the community and what is its significance? What are the motives of the aid workers? I'm very happy that I can examine these issues through the emotional story of very unique and warm friendship of Finnish and Ugandan woman and share the humor and wisdom they have.
Back to Film Summary