JUSTICE FOR SALE follows Claudine, a young and courageous human rights lawyer in Congo in her struggle against injustice and widespread impunity in Congo. She investigates the case of a soldier who was convicted of rape and discovers that his trial was unfair and corrupted. He was convicted without any concrete evidence. In her journey to obtain justice, she uncovers a system where the basic principles of law are virtually ignored. Questions are raised about the role of the international community and non-governmental organisations within the Congolese judicial system. Does their financial support cause justice to be for sale?
Read More
| | |
| --- | --- |
| Formats: | Digital Copy, DVD |
| Running Time: | 83 min. |
| Theme: | Activism, African Cinema and Culture, Crime, Human Rights, Law and Justice, Military, Society, Women |
| Language(s): | French, Swahili |
| Subtitles: | English |
| Director(s): | Ilse van Velzen see all » |
| Producer(s): | Ilse van Velzen, Femke van see all » |
| Cinematographer: | Rogier Timmermans |
| Editor(s): | Paul de heer |
Press
"...there is always something in their films that amazes me. In this one, there is a female lawyer, who is very well chosen. She makes a very cynical remark that as these trials are paid for by NGOs, they demand to see some measure of success. So now and then punishments are given just to satisfy the requirements of these NGOs - this was one scene that I thought was remarkable."

Jannie Lagnbroek, Chairman Jan Vrijman Fund Board and IDFA Industry Office

"Since the first film, the Congo's rape record has captured the world's attention and numerous international NGOs have set up local operations aimed at bringing rapists to justice. …[the film] looks set to prompt some interesting discussions"

See NL Magazine

"Highly recommended and absolutely necessary for all African studies programs."

Educational Media Reviews Online
Academic Notes
Promoting the Rule of Law in the Democratic Republic of Congo: a Clash with Traditional Justice, by M.B. Buizert

"'Justice for Sale', gives insight in the justice system in the DRC and how the recent international involvement has influenced the system. Watching this documentary is to be recommended. A human rights lawyer is followed in her pursuit for justice, but she uncovers a system where the basic principles of law are virtually ignored"
Festival participation
Afrika Film Festival, Belgium 2012

Festival International de Films de Femmes de Creteil, France 2012

Full Frame Documentary Film Festival, USA 2012

Sarasota International Film Festival, USA 2012

Aljazeera Festival Documentary Film Festival, Quatar 2012

Addis International Film Festival, Ethiopia 2012

Planet Doc Film Festival, Poland 2012

Seattle International Film Festival, USA 2012

Movies That Matter Festival, Netherlands 2012

One World International Human Rights Documentary Festival, Cze 2012

International Documentary Festival Amsterdam, Netherlands 2012

viewers comments
Additional Info
Production Company:
IF Productions
Distribution Company:
Film Transit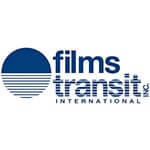 Directors Statement

Femke and Ilse van Velzen have worked in the Congo for six years. During that time they completed two award-winning films. Fighting the Silence, investigating the consequences victims of sexual violence are faced with. Weapon of War exposes confessions of rape by rebels and military personnel. The latest film, Justice for Sale, emerged as a natural "next step" in the progression of this unintentional series.

Justice for Sale is a very important film that needs to be told. Congo is officially in a post-conflict situation that in order to move forward needs a well functioning justice system, a judicial system that convicts perpetrators for their crimes. As long as this is not the case, more innocent people become victims and crimes against humanity will continue.

In September 2008, while completing their previous documentary Weapon of War, the filmmakers stumbled upon a surreal public hearing in a military court. Ilse recounts, "From day one we knew something extraordinary was about to happen." During a four-day trial, ten military soldiers were on trial for rape, murder and theft. Ilse and Femke weren't quite sure what they were witnessing but they instinctively knew as experienced documentarians to pick up their cameras and record what was unfolding around them.  At the time, they had no idea what would become of this footage – they only knew that it had to be documented. The results are stunning, unbelievably real, and recorded just as they happened. While filming the court cases, they witnessed the conviction of a low ranking soldier from Congo's National Army (FARDC). With no legal research and only circumstantial evidence (from questionable sources), Masamba was sentenced to 10 years imprisonment. Yes, convicted and proven guilty with no concrete evidence.

Because the filmmakers have been working in Congo since 2006, they were aware of the poor human rights track-record. But they didn't realise it also included the conviction of innocent people in courts of law. The filmmakers conducted continuous and extensive research on the impunity and the corrupt justice system in the Congo since early 2009. By establishing relationships with a variety of human right attorneys, activists and local Non-Governmental Organisations (NGOs), the filmmakers uncovered an abundance of crucial information about the corruption in the judicial system, quickly realizing that yet another urgent film needed to be made. They spoke about this alarming problem with Claudine, one human rights lawyer working in the Congo, who told the filmmakers that people are accused of crimes without evidence and locked up all the time while perpetrators easily buy their way out.

Over the last few years there has been much more attention given to sexual violence by local and international NGOs. As a result, rape is becoming a 'business' – a business because people are abusing the law on sexual violence to settle conflicts, to earn money, and to show the international community that more perpetrators are indeed convicted. Justice for sale also raises questions about the financial support that the international community and NGOs offer to the Congolese judicial system. Is it creating a justice that is for sale? And if so, who pays the price? This film is extremely important because this is an emerging problem that is not yet public. It's time to start a debate about this.

Femke & Ilse van Velzen – Directors & Producers

FEMKE & ILSE VAN VELZENIdentical twin sisters Ilse and Femke van Velzen were born on the 11th of October 1980 in Delft. Both chose to study Cultural and Social Development, one in Utrecht, the other in Amsterdam. It was in their final year that they decided to pool their talent; rather than produce separate theses they created a joint venture. Opting for the medium of film they made the documentary "Bush Kids in South Africa". The result spoke for itself; the sisters graduated in 2002.Their explosive careers were launched! Since 2002 the unstoppable duo have specialised in making documentaries. They expose injustice (in developing countries) to a worldwide audience and give oppressed people a voice. Ilse and Femke operate, produce and direct documentaries as independent filmmakers under their own label IFPRODUCTIONS.Their inspiration is found in choosing subjects that move them personally. Their activities have caused them to lose their hearts and minds to the African continent and its people. Amongst the films they have made are "Bush Kids", "Return To Angola", "Fighting The Silence" and most recently 'Weapon of War'.Not only do they produce and direct their own documentaries, they also do all their own research, scripts and scenarios. As if this wasn't enough, the indefatigable pair also organise a big part of the distribution of their finished products in the film festival circuit! Ilse: "We are driven by passion when making our documentaries, which can take two to three years to produce. We motivate each other to move forward to the bitter end despite the difficult paths we frequently have to take".As independent filmmakers the pair are uniquely aware that making their sort of documentaries in their chosen countries demand time, energy and resilience. Femke: "Once we've sunk our teeth into a subject we don't let go until we've achieved our aims. Failure? What's that?"IFPRODUCTIONS is more than just a film label. An essential part of their work is to fight injustice by using the produced documentaries as sustainable educational projects. Ilse and Femke reach out to local communities by bringing back their films as educational tools to lift people out of inequality and violence. The project 'The Mobile Cinema' in the Democratic Republic of Congo is an example of one of these projects. It is a cinema that travels from village to village in east Congo and shows a film about sexual violence to thousands of people to make the subject discussible and to overcome injustice.FilmographyJustice for Sale (2011)Weapon of War (2009)
– Won Amnesty International Award; 2010 Planet Doc Review, Poland
– Won Best Documentary International Category Award; 2010 TRT International Documentary Film Competition, Turkey
– Won Dick Scherpenzeel Award for Best Dutch Journalistic Production, NetherlandsFighting the Silence (2007)
– Won Jury Award; 2008 Al Jazeera International Film Festival
– Won Jury Award; 2008 Sucre Human rights Film festival, Bolivia
– Won Best documentary Award; 2008 DOCUPOLIS, Spain
– Won Best documentary Award; 2008 WatchDoc Human rights Film Festival, PolandReturn to Angola (2004)Bush Kids (2002)
Back to Film Summary