Girl Rising
( USA / 2013 )
GIRL RISING journeys around the globe to witness the strength of the human spirit and the power of education to change the world. Viewers get to know nine unforgettable girls living in the developing world: ordinary girls who confront tremendous challenges and overcome nearly impossible odds to pursue their dreams. Prize-winning authors put the girls' remarkable stories into words, and renowned actors (including Meryl Streep and Salma Hayek) give them voice.
Read More
Press
"GROUNDBREAKING"

The Huffington Post

"One of the hottest CAUSE Docs in Years"

The New York Times

"The documentary every mother, sister, daughter, should see, as well as the men who love and support them."

Entertainment Weekly
Festival participation
Cleveland International Film Festival

Berkshire Film Festival

Sun Valley Film Festival

Garden State Film Festival

viewers comments
Additional Info
Production Company: Distribution Company:
ro*co educational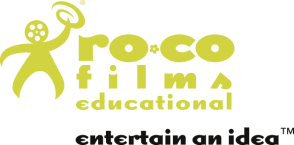 Sokha in Cambodia

"This is not the end. It is the beginning."

Sokha was a Cambodian child of the dump; orphaned and forced to pick through garbage to survive. But, through a series of miracles, Sokha finds her way to school and, like a phoenix, rises to become a star student on the brink of a brilliant and once unimaginable future.

The Writer

Sokha's story is told by Loung Ung, one of the most powerful voices to emerge from Cambodia. Her bestselling memoirs, like First They Killed My Father, have brought home the tragedy of Cambodia for millions of readers.

The Country

Cambodia's children suffer for the sins of their fathers. In the 1970s, the Khmer Rouge wiped out nearly every modern advance in health care, civic life and literacy, leaving the country hamstrung by this tragic period ever since. Today, about one third of Cambodian children are enrolled in secondary school – and attendance rates are much lower.

The Artist

Grammy Award-winner Alicia Keys narrates Sokha's story. Says Keys, "It's an honor to be a part of Girl Rising. It's a powerful film that has potential to inspire change in the world. If you're not moved, you're not breathing."

Today

Sokha continues to rise. Two years ago, she was invited to speak at an International Women's Day Conference in New York and also visited the White House and met First Lady Michelle Obama. "I told her she was an inspiration to girls like me; that I wanted to be like her," Sokha reports. She is earning good grades at her high school and will soon begin preparing for college entrance exams. She hopes to attend university and later become a social worker in her own country.

Wadley in Haiti

"I will come back every day until I can stay."

Wadley is just 7 when the world comes crashing down around her. Haiti's catastrophic earthquake destroys her home and school, but it cannot break her irrepressible spirit nor extinguish her thirst to learn, even as she's turned away from the schoolhouse day after day.

The Writer

Edwidge Danticat tells Wadley's story. A finalist for both the PEN / Faulkner and National Book Awards, and winner of the American Book Award, Danticat's Breath, Eyes, Memory was an Oprah Book Club selection. Her writing is a testament to the richness of Haitian life and to the power of language to bridge cultural divides.

The Country

Haiti is just a stone's throw from Miami, but had been shackled by poverty for generations even before the devastating earthquake of 2010. Recovery continues, but slowly. Getting an education is as hard as ever and Haiti still relies heavily on foreign aid. Hope remains, but tinged with fear. Our cameraman described his country this way: "Haiti has a chance, but it's Haiti's last chance."

The Artist

Wadley's story is narrated by Academy Award-winner Cate Blanchett, who says, "I not only believe in a girl's right to an education, but I believe in the power of storytelling through film. I am proud to be a part of Girl Rising."

Today

Wadley celebrated her 12th birthday this past January, almost exactly five years after the earthquake that devastated her hometown of Port au Prince, Haiti. Wadley's mega-watt smile remains even brighter as she now lives in a home in Port au Prince with her parents and older siblings and continues to do well in school. Her favorite subject is computer and she's currently dreaming of becoming an administrative assistant or an accountant. Wadley says, "I can just see myself sitting behind a desk in an office typing away, day after day. It is a dream of mine." She has also developed a love of photography, since Partners in Health gave her a camera. Her first question upon meeting someone is usually if she can take their picture; her second request is to look through the pictures they have taken on their phone.

Suma in Nepal

"Change is like a song you can't hold back."

Though her brothers go to school, Suma is forced into bonded labor at age 6. The Nepali girl endures years of grueling work by expressing her sorrow in beautiful music and lyrics. Suma glimpses a different future by learning to read, the first step on the road to freedom.

The Writer

Manjushree Thapa tells Suma's story. A writer and activist whose fiction and non-fiction help to elucidate the complicated world of modern Nepal, Thapa writes with a full heart and a sharp eye, and with a fierce commitment to protecting the vulnerable through her work.

The Country

The geography of Nepal is at once the source of its mystique and its indomitable challenge. The towering Himalayas, running through the country like a spine, have created villages isolated from one another and the world. Life in Nepal is especially hard for girls, who continue to lag far behind boys in educational opportunity.

The Artist

Suma's story is narrated by film star Kerry Washington, Golden Globe Award winner, Emmy nominee, and activist working to end violence against women and girls.

Today

Suma continues to advocate on behalf of kamlari, and to speak – and sing – about her life. This year she traveled to Dubai for the Education and Skills Forum to share her story with global leaders and educators and sing her song onstage. Suma is currently enrolled in a Community Medical Assistant course. Through her course, she participated in a month of job training, where she worked at a village health post helping local people with their medical needs. Her plan for the future is to open a medical store in her home village.

Yasmin in Egypt

"He was strong but I was stronger."

A young Egyptian girl falls prey to a violent attack but, rather than become a victim, she becomes a superhero. Yasmin's is the story of the triumph of imagination over a reality too painful to bear.

The Writer

Mona Eltahawy tells Yasmin's story. An award-winning journalist and international public speaker on Arab and Muslim issues, New York-based Eltahawy is also an activist with a prominent voice both in America and her native Egypt.

The Country

The Arab Spring drew the world's eye, but Egypt was already in flux– not least in the changing roles of women. Egypt has free and compulsory education, but it is still unevenly distributed. The literacy rate for females is 65.4% compared to 82.2% for males (CIA World Factbook). Girls are poised to reap the rewards of a modern Egypt, but only if they gain the access to education and the freedom from gender violence they deserve.

The Artist

Yasmin's story is narrated by actress Chlöe Moretz, whose work and charitable contributions were honored by Women In Film with the Face of the Future award.

Today

When we were last in touch, Yasmin was engaged and had not been to school. The volatility of life for Cairo's poor has only been amplified by the current climate, and despite our partner organization's efforts to enroll Yasmin in literacy classes, her mother considered a marriage proposal to be a more secure investment in her daughter's future. Our partners continue to work with us to create opportunities for girls like Yasmin to succeed, and to shift society's perspectives of girls' education to a positive one.

Asmera in Ethiopia

"What if a girl's life could be more?"

When 13-year old Azmera is told she must marry, she does something shocking; she says no. Meet an Ethiopian family where a brother champions his younger sister's cause to be educated and to be free.

The Writer

Maaza Mengiste tells Azmera's story. A Fulbright scholar whose critically acclaimed debut novel, Beneath the Lion's Gaze, appeared on several notable bestseller lists, Mengiste writes with empathy for her characters as well as an understanding of the complex forces that shape their world.

The Country

A land of vast skies and an ancient, rich culture, Ethiopia consistently ranks as one of the most difficult places on earth to be a girl. In a country of nearly 95 million people, girls sit at the very bottom of the social structure – and, sadly, anything but the most rudimentary education remains out of reach for most.

The Artist

Azmera's story is narrated by multiple Academy Award-winner Meryl Streep, who says, "This film delivers hope: reasonable, measurable, tangible hope that the world can be healed and helped to a better future."

Today

Azmera is in Grade 8 and at the top of her class. She studies hard and is actively engaged with her school's HIV/AIDS club. Still living happily with her family, she aspires to attend university and become a teacher and a community leader, working against child marriage and supporting other female children who aren't able to attend school.. Her own bright future would be impossible had she not stood up to an arranged marriage herself. Our partner, World Vision, strives to stop the tradition of early marriage and help girls like Azmera pursue their education and decide their own futures.

Ruksana in India

"That's when I learned to never give up."

Ruksana's family are "pavement dwellers" – living on the streets of Kolkata, India, where her father has sacrificed everything to send his daughters to school. Ruksana's life is filled with danger but she escapes into her artwork and draws strength from her father's resolve.

The Writer

Ruksana's story is told by Sooni Taraporevala, the award-winning screenwriter of Mississippi Masala, The Namesake and the Academy Award-nominated Salaam Bombay. She was awarded the Padma Shri, India's fourth highest civilian honor, in 2014.

The Country

India has one of the world's fastest growing economies, but an equally rapidly growing population, resulting in one of the lowest per-capita incomes worldwide. The complexity and scope of both problems and opportunities for disadvantaged girls in India are as vast as its size, but if the country enrolled just 1% more girls in secondary school, its GDP would rise by $5.5 billion.

The Artist

Priyanka Chopra narrates Ruksana's story. The singer, actor and Girl Rising India producer says, "It is a global issue and it will take everyone coming together, across international borders and cultural divides, to support those who are standing up for equality in education."

Today

Ruksana's vivid imagination continues to run free on the streets of Kolkata, where she fills her sketchbook with vivid images of her world. Ruksana continues to attend school and also takes classes in drama, drawing dance and karate. Ruksana and her siblings are loved and supported by a hardworking father and a mother. Our partner, World Vision, supports Ruksana and her sisters with school supplies, tutoring, tuition support, and medical assistance to help them prosper in school and in life. Ruksana hopes to become a teacher so she can support other children in her community and become a role model to them.

Senna in Peru

"Poetry is how I turn ugliness into art."

Senna's family struggles to survive in a bleak Peruvian mining town. Her father has dreams for her, and insists she go to school. There, she discovers the transformative power of poetry. Her passion and talent seem to ensure she'll have a better future, and be the success her father dreamed she'd be.

The Writer

Marie Arana tells Senna's story. Born in Lima to a Peruvian father and an American mother, the author, editor and journalist is deeply engaged in both worlds. A writer of fiction and memoir, Arana has dedicated herself to explaining each culture to the other. Her commitment to Peru, and to the struggles of the disadvantaged there, permeates her work.

The Country

Peru is the most prosperous country in the film. But that fact can be deceptive. For many indigenous Peruvians, education remains an unattainable luxury. This is especially true for girls in the mountains and jungles where so much of Peru's prosperity, in the form of natural resources, is being pulled from the ground.

The Artist

Senna's story is narrated by Academy Award-nominee Salma Hayek, who says, "Many women around the world continue to struggle for equality in education. I hope Girl Rising raises the visibility on a global level for this fundamental issue."

Today

With CARE's help, Senna's family has moved off the mountaintop to a city with better housing and schools. She is now attending university, enrolled in a business engineering and computer science course, and involved in sports and cultural activities. Ever brave, she previously stood up at a meeting with local officials to demand better sanitation for her old school, and the district is now adding new plumbing. She has come a long way, and our partner, CARE, supports the education and development of thousands of other girls, too.

Mariama in Sierra Leone

"Now there's nothing to stop me. Nothing in the world. Nothing in the universe."

Mariama, a teenager from war-torn Sierra Leone, is the voice of the future. The first in her family to go to school, she has her own radio show, big dreams and boundless imagination.

The Writer

Aminatta Forna tells Mariama's story. Forna's novel, The Memory of Love, won the Commonwealth Writers' Prize Best Book Award 2011 and was short-listed for the Orange Prize for Fiction and the Warwick Prize. Forna was a finalist for the 2016 Neustadt International Prize for Literature.

The Country

A 10-year civil war and the 2015 Ebola epidemic leaves a country broken. Sierra Leone has struggled to rebound and is still among the world's poorest nations, with education being a primary casualty of crises. Two-thirds of adults are illiterate and only half of young girls are in primary school. Far fewer make it through secondary school. Severe teaching shortages, classroom overcrowding and a weak institutional system characterize the state of education in Sierra Leone today.

The Artist

Mariama's story is narrated by actress, singer, fashion designer and UNICEF ambassador Selena Gomez.

Today

Mariama still broadcasts her fresh voice and bold opinions even as she makes her mark elsewhere. Under the supervision of a leading journalist, Mariama co-authored a report on gender equality in Sierra Leone. She is also engaged in community outreach, as an active member of the Sierra Young Voices, a youth development campaign, and both drama and debate clubs. She is a senior prefect at school and currently preparing for her university entry exams. She hopes to pursue studies in medicine, engineering or geology and to use her education to help promote girls' education for others, particularly amongst local communities that strongly believe education is just for males.

Amina in Afghanistan

"Look into my eyes. Do you see it now? I am change."

Amina is constrained by Afghan society, confined by her gender and expected only to serve men. But this child bride has had enough. She is determined to reject the limitations prescribed by society and to lead others to do the same.

The Writer

Zarghuna Kargar tells Amina's story. The Kabul-born journalist and author of the heartwrenching book of stories, Dear Zari, has done as much to expand our understanding of women in Afghanistan as any writer in the world.

The Country

The notoriously conflict-ridden country of Afghanistan has suffered serious injury to its infrastructure, particularly in education, during several decades of war. But Afghanistan is in the midst of massive change and, after decades of exclusion, girls are being allowed to go to school again. The tragedy and hope of girls' education is writ large in the mountains of Afghanistan.

The Artist

Amina's story is narrated by Anne Hathaway, Academy Award Winner, UN Women Goodwill Ambassador and longtime advocate for children's, women's and LGBT rights.

Today

Unfortunately, we are unable to offer any update on Amina. Ongoing communication with the NGO which aids her could endanger both Amina's safety and the very work of the organization. But there is some good news. Today, there are more girls in school than in any time during Afghanistan's history, and strides of progress in the area of girls' education continue to be made.
Back to Film Summary