Rajai, a Palestinian "service" taxi driver ferries his passengers between East Jerusalem and Ramallah for 3 shekels a ride. En route, he either gives you insight into the daily challenges faced by Palestinians under Israeli occupation, or he drives you crazy. Or both. His take on the Intifada, suicide bombings and life in general is mirrored in his passengers—which include prominent Palestinian political and cultural figures, and more than one delightful cameo appearance in this blurry document of fact and fiction.
Read More
Academic Notes
From Dust to Concrete: Infrastructural Change, Political Intractability, and the Colonial Road Movie, by Amahl Bishara

"Ford Transit serves both as a record of one moment in the always-entrenching regime of Israeli colonialism and also as a meditation on Palestinian humor, endurance, and expression under severe restriction."

Infrastructures of Occupation: Three Films from Israel-Palestine, by Laliv Melamed

"Ford Transit portrays a subversive substructure of transportation that emerges in response to the network of checkpoints and blockages that separate and deivde Palestinian occupied territory. Transportation and mobility become means of insurgency in the face of systematic closure. The film itself is insurgent to the documentary tradition: it used hybrid tactics such as the casting of actors, highly stylized cinematic langauge and the staging and incitement of filmed events"
awards & accolades
Jerusalem Film Festival - Spirit of Freedom Award

Thessaloniki Thes - FIPRESCI Award

Human Rights Watch Film Festival, New York - 2003 Nestor Almendros Award for courage in filmmaking
Festival participation
IDFA 2002

Sundance Film Festival 2003

Jerusalem Film Festival 2003

Thessaloniki Thes 2003

Munich DocFest 2003

Hot Docs 2003

Human Rights Watch Film Festival, New York 2003

Karlovy Vary 2003

Vancouver International Film Festival 2003

Washington

25th Mediterranean Film Festival of Montpellier 2003

Festival Dei Popoli, Firenze 2003

viewers comments
Additional Info
Produced with VPRO, With the support of the Stimuleringsfonds Nederlandse Culturele Omroepproducties
Production Company:
Augustus Film
Distribution Company:
Cinephil- World Sales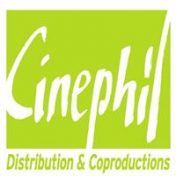 Director's Note

When I started to think about the concept for Ford Transit, I wanted to make a film very close to daily life reality. Living under occupation is an adventure. Very surreal, like feeling you need to be Indiana Jones to go to your work. This is the common existence of Palestinians nowadays. Full of confusion; all the time you ask yourself; is this real or are we living in a film? I came to the conclusion that, if I wanted to make an audience experience this confusion, I must combine reality with created reality in every scene. I wanted the audience to feel it is all real, but that it also can be staged. They are looking at a film, not a report, though it is still reality. This is in conflict with classic definition of a documentary: You don't dictate reality. In fiction you do, to create a story. But I wanted both, at the same time.

I created confusion by, for example, interviewing Hanan Ashrawi in a clearly staged situation, the Ford Transit taxi, which she would never use. If the stage couldn't be dictated, then sometimes I dictated characters. For this reason I asked a crewmember, the runner and driver of my previous feature film, Rajai Khatib, to become a real driver of the Ford Transit taxi.

The only locally professional, famous actor in my film is Basam Zomot, the man who wanted to forbid Bush appearing unwarned on the television.  I interviewed him like any regular person, in order to create confusion for the local audience: What is he doing there? Is he there by accident or is doing what the director wants?

During the filming of slow motion images, by chance, and from afar we filmed a soldier hitting a Ford Transit driver, not ours. We asked that driver why he had been beaten. He told us that the soldier asked him what his name was and that he had answered that it was written down in the papers the soldier was holding. 'Don't try to be smart', the soldier said, 'when I ask a question, you just answer'. The soldier confirmed this story to us. I used the slow motion take of the hit with the music of Dr Dre under it. It became an enjoyable image and not a painful one. I reused this scene, but this time it was our driver Rajai, himself being hit. With it I reused the dialogue from the Polish feature film Ashes and Diamonds. Now, using the documentary language, the image became painful.

This proved to me it is not the facts that matter, it is the way you show them that matters. It is interesting for me to play with this concept. It is an integrated concept as I combined reality with dictated reality. Using the quality of Super 16 the images becomes alive and real, but also close to feature film.

Besides creating confusion it is also important to be drawn into the film, identify with the characters and the situation they are in. I rebuilt famous dialogues from feature films not only to increase confusion but also to allow identification with the characters, in this case Rajai. Even if you don't recognize the dialogue's I used, they can still be identified as feature film dialogues by the sound of them.

What I did is using reality to tell a story and I created reality to experience daily life in Palestine. This makes it a 100% documentary, but at the same time it is 100 % fiction. I didn't obey journalistic rules, but never abused reality. I dictated reality to tell a story about daily life reality.

As everything has to be categorized, we decided to attach the name documentary to Ford Transit, because of the cinematographic language and the context: The camera is visible and all things that happened happen in real. It happened accidental in front of the camera or my own eyes, and I recreated it later. Using the music of Morriconi, the icon of the Spaghetti Western, a kind of fake western, combined with the slow motion images of the West Bank, the Wild West became the Wild West Bank.

I solved the ethical dilemma of the classical documentary definition because I never made up situations. Nowadays the definition of documentary is released from the myth that you don't change reality in documentary. We all know that as soon as you arrive with a camera you change the course of things. When you use music you influence the mood, and in the editing room you change context and timing. I state that a documentary is a documentary when you don't lie about the situation.

Hany Abu-Assad

More Festival Screenings

Chicago Palestine Film Festival, 2003

Freiburger Film Forum, 2003

Marseille FID, 2003

Exile Film Festival Gotenborg, 2003

Seoul Independent Documentary Festival, 2003

Global Visions Film Festival, Edmonton, 2003

Beirut Docu Days, 2003

Rencontres internationales du documentaire de Montréal, 2003

Palestinian Filmfestival Moscow, 2003

Bilbao Film Festival, 2003

Boston Jewish Film Festival, 2003

Academic Note

In and out of this world: digital video and the aesthetics of realism in the new hybrid documentary

"Such, for example, is the case of Ford Transit (2002). Palestinian filmmaker Hany Abu-Assad employs a unique conceptual strategy with his use of a 16mm camera that directly confronts several theoretical issues involved in the hybrid documentary. Ford Transit follows Rajai, a Palestinian transit driver who transports locals between Israeli military checkpoints inside the Occupied Territories in his battered Ford minivan.The camera, almost never unhooked from its mount inside the van, documents brief and intense conversations between transient passengers,always keeping tensions at boiling point. The intimate film making style achieved chronicles the impossible absurdity of the area, a deadlock situation that is occasionally surreal and mostly dangerous and violent. Ford Transit, which won the Best Documentary award at the 2003 Jerusalem Film Festival, has been publicly 'exposed' as a fraud document a few months after its release, a film whose central subject is not a Palestinian driver after all, but an actor placed within  staged circumstances of humiliation, violence and despair. Abu-Assad, harshly criticized for playing with generic categorizations to create a dangerous political deception about the military oppression in the area, responded to the accusations not by admitting to have employed a fake  documentary format, but by surprisingly confessing that his distinctive filmmaking approach involves '100% fiction and 100% documentary' (Ramsey 2003). Since Ford Transit has never been officially categorized as a documentary, neither by Abu-Assad himself nor by the festival's committee, it would be reasonable to assume that it was critically perceived as one mainly because it employs familiar documentary-like aesthetics and strategies: a mobile camerawork, an amateurish and intimate visual look and a talking-heads interviewing structure. If so, it is probable that the bone of contention lying at the heart of the categorization issue is the schematically artificial distinction still made today between the forms of documentary and fiction, often applied to films that are too complex for easy classification. Does it really matter what is staged and what is not, when 'the events we're watching may be acted out, but they are not fictitious' (Jones 2005:33)? After all, everything that happens in the film could have easily happened on any other day in that reality; knowing that, Abu-Assad wishes not to deceive, perhaps, but to contain typical reactions and events without surrendering completely to the formal limitations of either documentary or fiction."
Back to Film Summary