More than simply an inquiry into Cambodia's experience, however, ENEMIES OF THE PEOPLE is a profound meditation on the nature of good and evil, shedding light on the capacity of some people to do terrible things and for others to forgive them.
It is also a personal journey into the heart of darkness by journalist/filmmaker Thet Sambath, whose family was wiped out in the Killing Fields, but whose patience and discipline elicits unprecedented on-camera confessions from perpetrators at all levels of the Khmer Rouge hierarchy.
Read More
| | |
| --- | --- |
| Formats: | Digital Copy, DVD |
| Running Time: | 59/82 min. |
| Theme: | Asian Studies, Conflicts, Crime, Current Affairs, Genocide, History, Human Rights, Politics see all » |
| Language(s): | English, Khmer |
| Subtitles: | English |
| Director(s): | Thet Sambath see all » |
| Producer(s): | Rob Lemkin, Thet Sambath |
| Cinematographer: | Rob Lemkin, Thet see all » |
| Editor(s): | Stefan Ronowicz |
Press
"9 stars out of 10. Astonishing. Doesn't pretend to deliver a final or even a stable truth, a set of indisputable facts. Instead, it shows the truth of the process, efforts to be honest, to confront horrors, to remember and to forgive."

POPMATTERS.COM

Cynthia Fuchs

"Compelling. Eye-opening. Sambath risks everything to seek out the truth."

THIS WEEK IN NEW YORK

Mark Rifkin

"This limpid, haunting, and generous film stands not so much as a damning accusation but as a striking testimonial to the implacable will of the Cambodian people."

FILMCRITIC.COM

Chris Barsanti

"Truly Newsworthy. Highly significant. Succeeds spectacularly. Thoughtful and legitimately bold."

J.B. Spins

"Provocative, unflinchingly honest, harrowing and unforgettable. It's among the most powerful and important documentaries of the year. It's a miraculous testament to co-directors Thet Sambath and Rob Lemkin's skills as investigative journalists that they were able to earn the trust of these Khmer Rouge members so that they'd be willing to talk so openly and candidly about the horrors of the genocide right in front of the camera without resorting to euphemisms. Enemies of the People is provocative, unflinchingly honest, harrowing and unforgettable. It's among the most powerful and important documentaries of the year."

NYC MOVIE GURU

Avi Offer

"Astonishing. An extraordinary historical testimonial."

LA WEEKLY

Andrew Shenker

"More than a stunning expose… A powerful personal quest, the first film to show living perpetrators of genocide from the highest policymaker down through the administrator and the lowest killer."

FILM-FORWARD.COM

Nora Lee Mandel

"Stares into the face of evil without resorting to anger or judgment."

NYC TIME OUT

Eric Hyne

"This is an extraordinary historical document, an archive of confessions with potential for closure, atonement, and belated punishment from one single man on a mission. Incredible."

SLANT MAGAZINE

Diego Costa

"Enemies of The People will move you to tears, and to contemplate human nature."

ABOUT.COM

Jenifer Merin

"Riveting and Revealing."

EPOCH TIMES

Diana Hubert

"Powerful. See it, and just try to imagine yourself in Sambath's shoes as he sits there next to or opposite the men responsible for the deaths of his parents and millions of others."

CINEMATICAL

Christopher Campbell

"One of the most gripping and moving films I have ever seen. Stunning. Amazing."

BBC RADIO

Andrew Marr

"Chilling."

VARIETY

Leslie Felperin

"Poignant. Forceful. Harrowing."

FINANCIAL TIMES

Nigel Andrews

"Quietly devastating."

TORONTO STAR

"Heart-wrenching and shocking. This heart-wrenching documentary presents shocking unprecedented testimony straight from the mouths of killers, and begins to answer how such a tragedy could have happened. Compelling."

SCREEN INTERNATIONAL

Dave D'Arcy

"An inspiring film. Liberating. A testament to one man's persistent search for the truth."

THE NEW YORK TIMES

Stephen Holden

"Art proves a piercing vehicle for exposing wrongs and demanding rights in Thet Sambath's Enemies of the People. Having lost his family to Cambodia's Killing Fields in the late '70s, Sambath, a journalist by day, spent the past decade pointing his camera at those responsible for the atrocities, eventually befriending and coaxing admissions of treachery from rural killers as well as Pol Pot's right-hand man, Nuon Chea. His documentary is a dogged quest for truth that epitomizes HRW, just as Chea's cold, obstinate refusal to assume moral guilt for his crimes reveals the continuing need for the human rights struggle and, by extension, for this righteously angry fest."

VILLAGE VOICE

Nick Schrager
awards & accolades
Sundance Film Festival, USA - Jury Special Prize for Best World Documentary

True/False Film Festival, USA - True Life Award

Santa Barbara International Film Festival, USA - Social Justice Award

Vera International Film Festival, Finland - Best Documentary Award

One World Film Festival, Czech Republic - Grand Jury Prize

Full Frame Film Festival, USA - Anne Dellinger Grand Jury Award

Hong Kong International Film Festival - Outstanding Documentary Award

Beldocs Film Festival, Serba - Best Documentary Award

OxDocs Festival, UK - Best Documentary Award

Norwegian International Documentary Festival - Best Documentary Award

New York Human Rights Watch Film Festival, USA - Nestor Almendros Award

Krakow International Film Festival, Poland - Silver Horn Award

British Indepedent Film Awards, UK - Best Documentary Award

- 2012 Emmy Award for Investigative Journalism Long-Form
Festival participation
Sundance Film Festival, USA 2010

True/False Film Festival, USA 2010

Santa Barbara International Film Festival, USA 2010

Vera International Film Festival, Finland 2010

One World Film Festival, Czech Republic 2010

Full Frame Film Festival, USA 2010

Hong Kong International Film Festival 2010

Beldocs Film Festival, Serba 2010

OxDocs Festival, UK 2010

Norwegian International Documentary Festival 2010

New York Human Rights Watch Film Festival, USA 2010

Krakow International Film Festival, Poland 2010

British Indepedent Film Awards, UK 2010



viewers comments
Additional Info
Production Company:
Old Street Films
Distribution Company:
Films Transit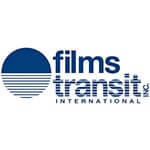 DIRECTORS' STATEMENTS

DIRECTORS' STATEMENTS

THET SAMBATH
My father, a middle income peasant, was killed by the Khmer Rouge in 1974 when he refused to give them his buffalo. My mother, forced to marry a Khmer Rouge militiaman, died in childbirth in 1976. My eldest brother disappeared in 1977 in a party purge in our area, I later found out.
When the Khmer Rouge fell in 1979, I escaped – aged 10 – to a refugee camp on the Thai border. I learnt English from American missionaries and eventually started working as a fixer for media organisations in Phnom Penh in the 1990s.
Throughout that time I never really understood what happened under the Khmer Rouge. I read history books – almost all by Westerners – but it still didn't make sense to me: why were so many people killed? It could not be just because the Khmer Rouge were "bad people."
In 1998 through my work as a journalist I got to know the children of some senior Khmer Rouge cadres. For the next four years and much to my wife"s annoyance, I spent most weekends visiting the home of the most senior surviving leader, Nuon Chea aka Brother Number Two.
But he never used to say anything different from what he told Western journalists: "I was low-ranking", "I knew nothing", "I am not a killer".
Then one day he said me "Sambath, I trust you, you are the person I would like to tell my story to. Ask me what you want to know." For the next five years he told me the truth, as he saw it, including all the details of killing.
Throughout this time I also took pains to create a network of Khmer Rouge killers who would talk to me. There are thousands of people like these in Cambodia but none had ever confessed and finding them is like looking for a needle in the sea.
My last group of sources was the plotters, the people who were trying to overthrow Pol Pot and Nuon Chea. Without them you cannot understand the Killing Fields. But again, none of the survivors had ever talked.
My sources are country people. The Khmer Rouge were all country people. They don"t talk to people from the city, let alone foreigners. I am a country person. I think that"s why, in the end, they talk to me. I am one of them.
In 2005 I started to plan a book. But I worried no-one would believe me. So I began tape-recording all my interviews. Then I worried they still might not believe. So, in 2006, I began videotaping my interviews and meetings.
That same year (2006) I met Rob and we decided to make this documentary film about my work and the secrets of the Khmer Rouge.
Some may say no good can come from talking to killers and dwelling on past horror, but I say these people have sacrificed a lot to tell the truth. In daring to confess they have done good, perhaps the only good thing left. They and all the killers like them must be part of the process of reconciliation if my country is to move forward.

ROB LEMKIN
Ten years ago I made a BBC documentary about a mysterious Malaysian revolutionary called Chin Peng. Chin Peng came to London for the premiere and in a taxi back to the airport told me that in 1975 Chairman Mao had sent him to stay with Pol Pot. He told me the truth about Pol Pot was very different from popular opinion. He said Pol Pot was like rabbit in the headlights and admitted to him he was out of his depth after seizing power. That was why, Chin Peng thought, the killing fields had happened.
This image of a genocide caused by chaos and inexperience stayed with me. In 2006 I visited Phnom Penh and met Sambath. I discovered he and I shared the natural revisionism of the investigative journalist. I also discovered he was on the same road to the heart to the killing fields. Only he was much further along; and for him, it was a matter of life and death.
My personal connection with Cambodia is non-existent. But my connection with genocide is not: many of my father's family died at the hands of the Nazis and a rather remote relative, Raphael Lemkin, even coined the term "genocide".
I see Sambath as a man trying to make sense of the nightmare of his childhood. When he finally understands the genocide, as he says he does, he is achieving inner peace and coherence by being able to situate his personal loss in the wider sweep of history.
I also see him as a representative of the Second Generation, working to ferret out the truth from the First Generation, in order to convey the meaning of history to the Third Generation. In this sense this story could be from Germany, South Africa, Northern Ireland, Yugoslavia, Rwanda, Iraq, Sudan.
Back to Film Summary