From her childhood bedroom in suburban Chicago, Ala'a, a 19-year-old American girl coordinates the revolution in Syria.
Armed with Facebook, Twitter, Skype and cameraphones, she helps her social network "on the ground" in Syria brave snipers and shelling in the streets to show the world the human rights atrocities of a dictator. But just because the world can see the violence doesn't mean the world can help. As the revolution rages on, everyone in the network must decide what is the most effective way to fight a dictator: social media or AK-47s.
Read More
| | |
| --- | --- |
| Formats: | Digital Copy, DVD |
| Running Time: | 74/54 min. |
| Theme: | Activism, Conflicts, Current Affairs, Education, Gender, Globalization, Human Rights, Immigration and Migration see all » |
| Language(s): | English |
| Director(s): | Joe Piscatella |
| Producer(s): | Joe Piscatella, Mark Rinehart |
| | |
| | |
| Available regions: | United States, Canada |
Press
"Alaa Basatneh isn't the only one conducting this electronic media war – there are many others, who later became sources for more traditional media outlets – but the story of this Syrian girl deserves to have an entire film devoted to her…She represents a generation of strong Arab women, capable of doing a lot for their society and country, when given the chance."

Al Jazeera

"Basatneh wields technology with extraordinary finesse, mapping out escape routes on Google Maps and pulling together activists from different parts of town using the online powers unavailable to them."

Indiewire

"This absorbing documentary shows how a Damascus-born, Chicago-based teen plays a major role in organizing resistance in Syria with a laptop in her bedroom."

The Hollywood Reporter

"A heartbreaking documentary about a devoted but relatively innocent 19-year-old Chicago student, Ala'a Basatneh, who uses her laptop and YouTube to expose the atmosphere of fear that surrounds Syria's brutal leader, Bashar al-Assad."

Seattle Times

"Piscatella has done something unique with #ChicagoGirl. He has taken a very pressing issue and filtered it through the eyes of the Millennial Generation. Final Grade: A. "

The Macguffin

"The Damascus-born, Chicago-raised teen, who has over 5,000 followers on Twitter, has become a revolutionary leader through social media."

Seattle Globalist

"A badass Syrian teenage girl living in the United States decides to use her computer to organize a revolution...Watch this if you have no idea what is happening with all of these uprisings we've seen lately, or if you want to feel like shit because you only use your phone to play Candy Crush."

The Stranger
Academic Notes
Once upon a time the Self: cinema and online identity playground tales, by Gino Frezza, Diana Salzano, Antonella Napoli, Mario Tirino

#chicagoGirl: The Social Network Takes on A Dictator (2013, Joe Piscatella), through the history of the 19‐years‐old Ala'a Basatneh, documents the primary role of social networks to encourage the civil resistance in Syria, especially among young people. Social media encourage the exchange of data within the movement and they also represent the main source of information for mainstream media.
awards & accolades
International Documentary Festival Amsterdam - Doc U Award

Amnesty International's Movies That Matter - Golden Butterfly - Student's Choice

Giffoni International Film Festival - Best Documentary

Napa Valley Film Festival - Special Jury Prize, Documentary

DocUtah - Vanguard Award

Williamsburg International Film Festival - Outstanding Achievement in Filmmaking
Festival participation
International Documentary Festival Amsterdam

Amnesty International's Movies That Matter

Planete+Doc

Giffoni International Film Festival

Napa Valley Film Festival

DocUtah

Williamsburg International Film Festival

Stockholm International Film Festival

Edinburgh International Film Festival

Austin Film Festival

viewers comments
Additional Info
Production Company: Distribution Company:
ro*co educational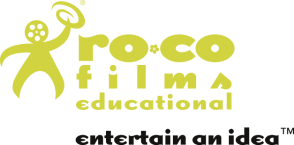 LONG SYNOPSIS

From her childhood bedroom in suburban Chicago, Ala'a, a 19-year-old American girl, coordinates the revolution in Syria. Through Facebook, Twitter and Skype, she coordinates protests for Aous, a dental student in Damascus, Bassel, a film student from Syracuse who returned home to Syria after the revolution began, and a score of citizen journalists in Homs. It's Revolution 2.0. Tunisia fell in 28 days when a cell phone video went viral. Egypt fell in 18 days in a revolution sparked by a Facebook post. Why not Syria?At first, Ala'a helps organize demonstrations for her social network in Syria. Because Syria is rife with government informants, Ala'a helps decide the protest route and the escape routes. She helps small groups of protestors link up so that they can stage giant protests.

Six thousand miles away from Damascus, Ala'a is out of the regime's reach. But her social network isn't. As government forces and snipers crackdown on protestors and dictator Bashar al-Assad institutes a media blackout to prevent the world from seeing the brutality on the ground, Ala'a and her network are forced to change tactics.Using their cameraphones and digital cameras, Aous, Bassel, and the citizen journalists devise an intricate system to show the world the truth of what's happening in their home country. Someone in the network takes a video and uploads it to YouTube. Ala'a, in her bedroom outside Chicago, downloads the video, blurs faces, subtitles it in English and sends it to news organizations around the world, where it becomes "breaking news." Ala'a and her social network help keep Syria at the forefront of the world news. But after dictator Bashar al-Assad bombs the city of Homs, killing thousands of his own people, the videos take on a new meaning. They are cries for help to outside countries, to the Red Cross, to the UN, to foreign nations, to please come help Syria. While Ala'a and her network are able to show the world in real time the horrors on the ground, that doesn't mean that the world can help in real time. After the UN fails to intervene, Ala'a and her network question their effectiveness in the revolution.Aous decides to put down his camera phone and pick up an AK-47 and join the Free Syrian Army. Bassel decides to stay with his camera. He sneaks back into Homs and using what he learned at Syracuse's film school, he trains other citizen journalists in how to more effectively film human rights atrocities to be used as war crimes evidence after the regime does finally fall. Bassel pays the ultimate price when he's killed by a mortar shell while filming in the streets with his students. Feeling helpless from 6,000 miles away, Ala'a decides to sneak into Syria to bring badly needed supplies to those in her social network.

The film is dedicated to Bassel Shahade, the cameraman in the film who lost his life showing the world what is really happening in Syria.

DIRECTOR'S STATEMENT

I faced two major challenges when I set out in early 2011 to make #chicagoGirl. The first was overcoming background. I write talking-animal movies. That's my niche in Hollywood. I had to jump from an imaginary world of talking dogs into a very real world where my subjects were facing death on a daily basis, where I had to orchestrate smuggling cameras into war-torn Syria and coordinate smuggling out hard drives of footage. The second challenge was to make difficult subject matter accessible to an audience. In a world of 24-hour news, Facebook newsfeeds, YouTube and Twitter feeds, we're inundated with graphic images coming out of places like Syria. I wanted to find stories that put a human face on the narrative. In searching for subjects to follow, I came across a blurb in a small American newspaper about a 19-year-old American girl in Chicago, Ala'a Basatneh, who had received a death threat from the Syrian regime on her Facebook wall for online work she had done for the revolution. I found Ala'a on Facebook and in our initial phone call, she abruptly said, "You're asking me all the wrong questions." I was taken aback. I was the director of this film. How would she know what questions I should be asking? Then she told me that from her childhood bedroom in suburban Chicago, she was one of the major coordinators of the Syrian revolution. Two days later, my producer, Mark Rinehart, and I flew to Chicago and watched her in action. Using Facebook, Twitter and Google Maps, she organized a protest for her social network in Damascus. I knew we had our core story. Through Ala'a, I connected with people "on the ground" in her social network. I was floored by their passion and their innovativeness. I used social media and the Internet to look up old friends and get the best deal on sneakers. Ala'a and her social network were using these tools to overthrow a government. #chicagoGirl is about more than the new tools of revolution. It's about the people who are now enabled by the new tools to make a difference in the world. –Joe Piscatella

ALA'A'S BIO

Only a college student, Ala'a Basatneh has accomplished things way beyond her years. Along with studying and working part time at a school in the city, Basatneh has gained a distinguished honor globally in the political world. Whether she is attending high-level meetings, meeting with congressmen, United Nations and Amnesty International officials, and/or Foreign Affairs Ministers for Iraq, Morocco, Japan, the UAE, the UK and Italy regarding political issues, or meeting with Secretary Hilary Clinton, she is still just a student as well as someone's daughter.Furthermore, Ala'a Basatneh has kept up with her educational goals while traveling around the world for these meetings. Having a good education is still her number-one priority. Basatneh has not let the honor and esteem from these meetings affect her. Volunteering is something she has done ever since she was 14 years old.Most importantly, Basatneh is very proud of her culture and her past, even teaching Arabic to a class of 36 students alone at a community center. Building a bridge between the Arab world and the United States of America is her ultimate goal. Majoring in political science and gaining experience from these meetings is her way of helping others see the universal connection between us all.Ala'a Basatneh has been featured in several newspapers, including the New York Times and the Los Angeles Times. Basatneh is the main character in a Hollywood documentary that will be released in the upcoming months. Amnesty International named her one of the Human Rights Heroes of 2014. Balancing her political activism, education, work, volunteering and personal life is positively challenging. However, nothing is impossible for this young girl.

ABOUT THE PRODUCTION

#ChicagoGirl was shot over the course of two years. Shooting took place in Chicago, Los Angeles, New York, Washington, DC, San Francisco, Damascus and Homs. For domestic shoots, DPs shot on a Canon 7D and a Canon 5D. For shoots in Syria, a Canon 7D and an iPhone 4 were smuggled in. All Syria footage was smuggled out on three hard drives over the course of the first 18 months of the revolution.
Back to Film Summary