An acclaimed insight into the revolutionary potentials and personal dangers involved in video reportage. Filmmaker Anders Østergaard takes us behind the official headlines in Burma to brings us close to the country's video journalists who keeping up the flow of news from within the borders despite risking torture and life in jail. Armed with small handycams they make their undercover reports, and smuggle the material out of the country to be broadcast back into Burma via satellite or offered to the international media for free.
The footage shot by these brave activists keeps the revolution alive.
Read More
| | |
| --- | --- |
| Formats: | Digital Copy, DVD |
| Running Time: | 56 min. |
| Theme: | Asian Studies, Conflicts, Creative, Human Rights, Investigative Journalism, Media, Politics, Society |
| Language(s): | English |
| Subtitles: | English |
| Director(s): | Anders Østergaard |
| Producer(s): | Lise Lense-Møller |
| Cinematographer: | Simon Plum, The see all » |
| Editor(s): | Janus Billeskov-Jansen, Thomas see all » |
| Excluded regions: | Denmark, Norway, Sweden, see all » |
Press
Watch this and you will long remember Burma - and briefly join a revolution.


The London Times

Demonstrates what can be done through the ingenious use of small cameras and mobile phones by brave, resourceful opponents of repressive regimes, and it deserves to be shown widely.


The Observer

The footage, smuggled to Norway via Thailand, is raw and compelling. The story of how it was sneaked out is worthy of the best thrillers.

The Daily Telegraph

An inspiring, and occasionally horrifying, documentary.

Little White Lies

Effectively illustrating what it's like to live under one of the world's most brutal and repressive regimes… Recommended.

Video Librarian
Academic Notes
Burma VJ Review in Journal of Mass Media Ethics: Exploring Questions of Media Morality, by Charles Davis

"Film soars as an educational vehicle when its lessons are subtle, when it answers remain unclear, and when its lessons might just be a bit unsettling. Burma VJ, Anders Ostergaard's documentary about the anonymous cameraman knos the The Democratic Voice of Burma, is a fine example of just such a film. Its lessons are subtle, yet lasting, and the ethical issues, while never explicitly presented, creep into the corners of the viewer's mind as the plot unfurls"
Quotes & Tweets
'Burma VJ' vividly details monk uprising

"Burma VJ" -- for video journalist -- is filmmaking at its most fearless, with Ostergaard creating a suspenseful, harrowing account of his original key subject, known only as "Joshua," whose face is never seen, and his colleagues risking their lives to record the "Saffron Rebellion" and its dire consequences in order that the whole world could see for itself a brave attempt to challenge one of the most brutal and repressive military dictatorships on the planet.

Kevin Thomas in L.A. Times, May 29, 2009
awards & accolades
- Academy Award - Oscar® nominated for Best Documentary Feature

IDFA - Main & Amnesty Award

CPH:DOX - Main & Amnesty Award

Sundance - World Doc. Editing Award

Cinema Eyes - Best Int. Feature, Editing
Festival participation


IDFA

CPH:DOX

Sundance

Cinema Eyes

viewers comments
Additional Info
Co-produced by WG Films Sweden, Mediamente Norway, DR Denmark, NRK Norway, SVT Sweden, CH4 UK, IKON Belgium, YES Israel, TV3 Catalonia
Production Company:
Magic Hour Films
Distribution Company:
First Hand Films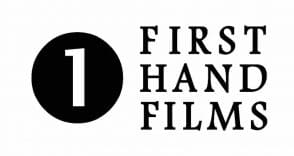 Director's note by Anders Østergaard

On the surface, this film can be easily accessed and understood as a documentary to serve an urgent need. On a more personal level, however, it is also an investigation – and a celebration – of the nature of documentarism. In the beginning of making this film, our main character had no hope of change in sight, yet he could not stop his urge to take up his camera and shoot, because it made him feel alive and added meaning to his world. Yet he had no reason to believe that his video reports would make any considerable difference.

That all changed during the great uprising in Burma in September 2007.  The uprising was a tragedy by all standards. After a few days of hope and ecstasy, a few days of killing followed, and the generals got back in control as they always have before. Yet, in one respect the uprising marked a remarkable progress – simply because we know about it. We saw the monks and the hundreds of thousands  of civilians taking to the streets to free themselves from the fear and repression. We saw them paying the price.

Thus, after decades of oblivion, Burma was rediscovered by the world. And by and large, we owe this to just a handful of Burmese citizens who seized the moment and put their cameras to work with ingenuity and immense courage. To watch their selfless struggle makes you humble and it makes you want to let the world know about them.

This is my attempt at just that.
Back to Film Summary